It's time follow up on my Tutorial Series on Couponing and report the results of my shopping trips for the second week trying to save money using extreme coupon techniques and tips when I shop at CVS.
Save Money With Coupons
I've always heard how people can seek out items on sale and the combine with manufacturers coupons and Extra Care Bucks from CVS resulting in little to no out-of-pocket cost for the consumer.
Never having been much of a math person, I am the type who definitely needs a simplified, how-to guide, workshop or tutorial to teach me step-by-step methods behind the couponing madness.
Luckily, I stumbled upon a terrific website called Simply CVS Shopping. In the past, I've tried to crypt together and make sense of bits and pieces of information other coupon bloggers have shared.  Cheryl will give you easy-to-follow instructions, and has all the answers in a very concise FAQ page all about CVS.  Everything from rolling ECB's, to when the CVS fliers come out and more!
Here's what I've learned through trial and error my first couple of weeks.  Some of it I'm proud of, other shops I figure I'm chalking up to the school of hard knocks, and know I'll improve over time.
1)  Research whether your ECB limit has been reached. Oftentimes  it's one Extra Care Bucks back per household.  (Example:  I learned the hard way on a second trip to CVS and purchased 2/$5 Skippy Peanut Butter thinking I'd get the ECB back, but had reach my limit)
2) Specials are good for the week they appear in flier.
In my example, one week I purchased Clariton Buy 2/24 get 1/10 pack free.
I had coupons for one the prior week 1/24 and purchased one package.  This week I purchased another package of 1/24 plus I purchased 1/10 package and had MFG coupons for both.  On my register receipt it showed that I still qualified for the promotion, however I didn't get that item free.  I understand from Simply CVS that the Customer Service on the CVS Hot Line is very helpful.  The customer service rep said my CVS coupon for the free Claratin would print at the kiosk the next time I scanned my CVS Care Card, or it would print on the register receipt within 48 hours.  If it doesn't, I should call back.
3) Ask for Rain Checks.
Another good tip I've learned is to ask for rain checks, especially when an item is offering ECB back and it's out of stock.  I was looking to purchase the 10/10 of the Suave Deodorant, as I also had a MFG coupon for it.  This is an item I can stockpile and share with my two grown daughters!
My Savings:
In the two weeks that I've been shopping CVS for my toiletries, health, beauty and food items I've spent:
Total Out of Pocket: 169.87
Savings: $180.58
Plus, I've rolled Extra Bucks and still have a stockpile to use on my next shopping trips!
I must admit though, I have a CVS Nicotine Gum habit that I need to kick.  I go through about two boxes of that per week, which is about $26 per box, so much of that is accounted for in what my total out-of-pocket purchases show.
Altogether I'm pretty pleased with my savings considering this is a learning experiment for one month until I get have it down to a science.
4) Organize Your Coupons.
Watch for the next post of my extreme couponing for CVS and grocery shopping learning experience where I'll show you how I've organized the magnificent  Coupon Binder I use!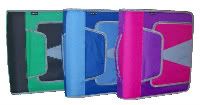 Do you save money using coupons?  Share some tips with me and I'll mention your tips in my series!
© Frugal New England Kitchen